The magic dealers all seem to like offering you incentives to buy magic over the holiday weekend. Here are a few Bank Holiday Bargains we've noticed…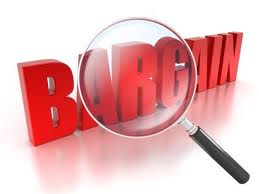 MagicNevin. 10% discount until the end of the month (31/03/13) if you use the code 'BC0301'.
Alakazam. 15% off – seems to be automatically applied to everything.
The Card Collection. 10% discount on all orders of £25.00 and over and a 15% discount on all orders of £45.00 and over until 9am Tuesday 2nd April 2013.
MagicTao. 4 products from the MagicTao range for £50 and a free DVD worth a minimum of £17.
MA Pro Magic – free download of the Turnover Pass. Not sure how long it will last.
DudeThatsCoolMagic – 15% off all orders over £25. No code needed. Ends 1pm Tuesday 02/04/13.
MagicDirect.com – 15% Discount on all products under £100. Valid until 2nd April 2013. Use code '15easter2013′ at checkout.
JP Playing Cards – are giving away one of these very attractive playing card presentation cases (worth £35) over the Easter Weekend. Make an order over £10 to be in with a chance of winning!
We will update if we hear of any more deals. Hope you pick up some magic bargains! Happy Easter from all at Bicycle-Cards.co.uk!