As we mentioned elsewhere we are planning on having a new giveaway every two months. And our first launches today!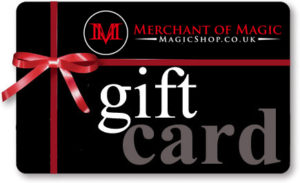 We're giving away £50 of vouchers to spend at the Merchant of Magic shop.
1st prize £25 gift card
2nd Prize £15 gift card
3rd Prize £10 gift card
They can be used to order any of over 1000 different decks of playing cards from the Merchant of Magic playing card section. And you can get extra entries by sharing your link details – every time someone enters via your link you get another entry!
So what are you waiting for?  Head on over to our giveaway!