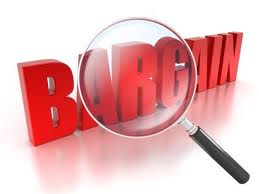 The magic shops always seem to offer us deals to tempt us to part with our hard-earned cash over the bank holiday weekend.  So here's our round up of the UK magic shop deals for this bank holiday weekend.  We'll be updating it all weekend as we hear of other deals – so keep checking back if you're wanting to grab some magic bargains this weekend.
Card Collection/Cards4Magic are having an August Bank Holiday Sale starting 10am Friday 23rd August and finishing 10am Tuesday 27th August.  The discounts are 10% off for orders of £25.00 and over, 15% off for orders of £40.00 and over and a whopping 20% off orders of £70.00 and over (NB they already have a number of Bicycle card items in their sale section – so you could get some real bargains!).
Freepostmagic are offering 12.5% off orders over £15 using the code 'bhmadness' until Monday.
Alakazam are offering 20% off until Tues 27th at 9am.  Great deal.
DudeThatsCoolMagic are offering 15% off until Tues 27th at 9am.  Use the code 'SAVE15'.